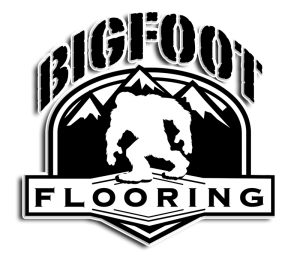 TRUST A FLOORING CONTRACTOR BASED IN KALISPELL, MT FOR FLOORING INSTALLATION SERVICES & MORE!
Our Flooring Services Will Floor You
HIRE A TOP-NOTCH FLOORING CONTRACTOR BASED IN KALISPELL, MT
Thinking of changing up the floors in your house? Bigfoot Flooring has you covered. Our skilled flooring contractor will discuss your needs with you, help you choose the ideal materials and complete your project. You'll love the look and feel of your new floors.
Call 406-871-3630 now to speak with your new favorite flooring contractor based in Kalispell, MT!
---
INSTALL NEW FLOORS ANYWHERE YOU WANT THEM
Don't settle for subpar flooring services. When you need flooring installation services, reach out to the experts. We have plenty of experience working with all kinds of flooring.
While many clients turn to us for their Vinyl floor installations, we also handle:
Request our flooring installation services in Kalispell, MT or one of the surrounding areas now. You'll get a one-year installation warranty with any floor you choose.
TURN TO BIGFOOT FLOORING FOR AFFORDABLE FLOORING OPTIONS
WHAT MAKES BIGFOOT FLOORING THE RIGHT CHOICE FOR YOU?
Our locally owned flooring company is committed to providing the results you want for prices you'll love. To keep our prices even lower, we provide free estimates and consultations. We'll take the time to inform you about all your options so you can make the right decisions. You can trust our licensed and insured company.